Divorce and Family Law Attorney in Spring, Texas
The Spring, Texas, legal team of BB Law Group PLLC understands that going through a divorce or custody battle is never easy. It is always an emotionally difficult time for both parties. We help you achieve your goals with the least amount of emotional upheaval, whether your divorce is contested or uncontested. It is our goal to minimize your challenges, so you can concentrate on healing and moving forward.
Family law involves more than just paperwork and is about more than just divorce and the associated difficulties. We can also help you when you're contemplating marriage, adding someone new to your family, need a restraining order to protect yourself, or in many other situations. You should have the final say about the legal decisions that concern your future. It's our goal that you are fully informed about your options, and we are committed to giving you the information you need to feel confident and comfortable throughout the process.
If you find yourself in the position of needing to make a change to your family circumstances, call the legal team at BB Law Group PLLC today. We'll discuss your options and give you the care and attention you deserve. Contact us at (832) 534-2589 to learn more about how we can help you with your family law concerns.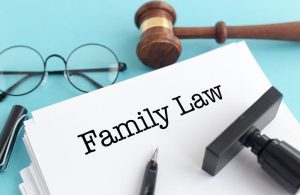 Why Hire BB Law Group PLLC in Spring, Texas
The focus of the family law attorneys at BB Law Group PLLC in Spring, Texas, is to help you resolve your family law issues successfully, quickly, and with the least amount of stress. Divorce is legally complex and emotionally draining. It is difficult to handle these proceedings on your own when you're unfamiliar with the law and in the center of the storm.
Our family law attorneys have experience in a wide range of legal topics, including but not limited to divorce. A family law attorney can assist you with your legal challenges related to divorce, adoption, custody, and pre- and post-nuptial agreements. Your family matters may also include the need for restraining orders, mediation, adoption, or alimony. Whatever your family law concerns, the legal team at BB Law Group PLLC is prepared to protect your rights.
Attorney Bryan J. Bleibdrey focuses on assisting individuals through an emotionally challenging experience. He has the knowledge to negotiate an amicable resolution and the passion to fight aggressively and tenaciously in court. He recognizes that everyone has a unique story and so he spends time understanding your specific needs. His work is then tailored to meet your goals.
Bryan has the added advantage of having tried dozens of cases as a felony prosecutor. He gained valuable knowledge of the judicial system and developed an excellent perspective of how to utilize the law to benefit his clients.
Skilled Guidance for All Your Family Law Needs
Family law challenges are issues that will affect you throughout your life. The decisions made during this critical period may be among the most difficult of your life and may have long-term consequences. Our legal team is adept at handling the financial, emotional, and legal issues involved in most family law cases. We offer personalized service and help you untangle legal challenges. At the same time, we deliver the care, attention, and service you deserve.
Throughout the legal proceedings, you may need the resources of a financial planner, business professional, forensic accountants, or psychologist. We ensure that the appropriate resources are available to support you while your case is in the legal system.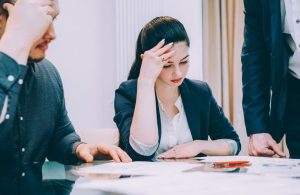 Our Practice Areas
Most family law issues are complex. You want the help of a skilled, experienced Springs, Texas, family law attorney to reach a satisfactory conclusion. We are well prepared to assist our clients in a range of issues, including:
Types of Divorce Cases We Handle
Bryan Bleibdrey has years of experience practicing family law. Our legal team understands the preparation and presentation needed to create a successful strategy that meets your needs. Attorney Bleibdrey takes his role seriously, knowing that how we advise our clients is just as important as the strategies we use to protect their rights and interests.
The talented Springs, Texas, family law team of BB Law Group PLLC has the resources and capacity to help our clients meet their goals. Some of the common reasons that people get a divorce include general incompatibility, religious conflict, unfaithful behavior, and disagreements over financial issues. Each of these factors can drive a wedge between a couple and create problems that were not initially there. These challenges can also lead to a wide range of divorce issues that may lead to different types of divorce cases, including:
How We Can Help
If you are going through a divorce, you likely have many questions about the legal process and what it may mean for your future. The reality is that the process is complicated, and you need a lawyer's assistance to avoid making decisions that will have poor consequences in the years to come.
The legal team at BB Law Group PLLC can help you through property division, child custody, alimony, and child support questions and the repercussions they may have on your financial and emotional future. We understand the requirements needed for a smooth divorce and can advise you on steps to ensure your future.
We work closely with our clients to ensure they receive private and personalized attention. We spend time understanding every aspect of their case and prepare the documentation to support your goals in negotiation or litigation.
Areas We Serve
If you or someone you love is going through a divorce or has family law concerns, the legal team of BB Law Group PLLC can help. We are ready to help you better understand your legal options. Do not hesitate to contact us today at (832) 534-2589.