Humble Divorce and Family Law Attorney
A divorce can take months or even years to finalize. Emotions run high, and both parties fight to receive what's rightfully theirs. At BB Law Group PLLC, our Humble divorce and family law attorney understands the emotional toll divorce proceedings can take on a person. You're coping with the end of your marriage and also attempting to resolve disputes that arise. It can be an overwhelming and stressful experience. 
You should not have to go through this process alone. Whether you're negotiating a child custody arrangement, dividing assets, or establishing the paternity of a child, BB Law Group PLLC can represent you in your case to guide you through each step and advocate for your rights. We will review the circumstances of your situation and create a legal strategy to try to reach your desired outcome. You can depend on our dedicated team to remain by your side until the end. 
Our clients often face various challenges when encountering issues within the family. There are obstacles to overcome, deadlines to meet, and court appearances to make. It can become a significant burden for anyone to bear. BB Law Group PLLC has experience handling divorce proceedings and a range of family law matters. We will take on the responsibility of your case and prepare you for what's ahead. 
For a confidential consultation with a trusted and knowledgeable Humble divorce and family law attorney from BB Law Group PLLC, call (832) 534-2589 today.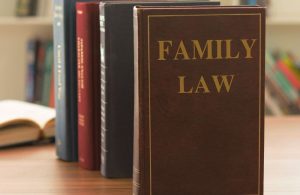 Cases We Can Take
At BB Law Group PLLC, we represent our clients in their cases and help resolve any issues they face. The divorce and family matters we handle include: 
Spousal support – In Texas, you must meet specific requirements to receive monthly payments from your spouse following a divorce. The court will review the circumstances of your case to determine if you're eligible for 

spousal support

.

 

Mediation and arbitration – It can be a challenge for you and your spouse to agree on specific topics when you're going through a divorce. A mediator can help both sides work through resolving these matters. During arbitration, a third party listens to each party and makes a legal decision about the divorce terms.

 

Child support – Both parents should provide for their children. An experienced lawyer can help you negotiate a child support arrangement or pursue a court order for the other parent to provide owed child support payments.

 

Paternity actions – As the father of your kids, you want to remain in their lives and meet their best interests after divorcing their mother. Establishing paternity is critical to protecting your parental rights.

 

Divorce – Divorcing a spouse is a painful and life-altering decision. Sometimes, there's a specific incident that leads you to this point. Other times, you simply cannot make the marriage work anymore. Either way, a divorce lawyer could help you through the process.

 

Child custody and visitation – The goal of child custody proceedings is to transition through the divorce smoothly and meet the kid's needs. Courts determine which parent the children should live with and if the other parent has a right to visit them on a particular schedule.

 

Geographic restriction cases – Moving away with your kids creates various challenges following a divorce. Despite a new job opportunity, you might not be able to accept it if the court decides it's not a positive change for your children. Additionally, it can significantly impact how often the other parent can spend time with them.

 

Adoption – Expanding your family through adoption is an exciting experience. However, people often make legal errors that delay the process or prevent them from adopting altogether. An attorney can ensure you meet all the necessary requirements and pursue the matter correctly.

 

Property division – Dividing assets during divorce proceedings can become contentious. Since Texas is a 

community property state

, you might have to split everything with your spouse. However, some exceptions give you exclusive rights to specific assets. BB Law Group PLLC can develop a plan to fairly divide these assets, so you receive what you want and deserve.

 

High conflict custody – The health and safety of your kids are of the utmost importance, particularly when you're divorcing your spouse. Seeking sole custody might be necessary if allegations of neglect or abuse arise.

 

Domestic violence and restraining orders – Violence within the home places you, your kids, and other household members at risk. Your attorney can help you file a restraining order or pursue another legal action against your abusive spouse to keep you and your children safe.

 

Modifying, enforcing, or defending out-of-state orders – It's fairly common for divorced couples to reside in entirely different states. This creates significant challenges that could negatively affect current court orders or child custody and spousal support agreements. Resolving these complicated jurisdictional matters requires legal representation.

 

High net worth/high asset divorce – If you or your spouse have a high net worth, it can make divorce proceedings much more complex. Fighting for what you worked hard to earn while working towards an amicable resolution might seem impossible. You could avoid certain obstacles and pitfalls by getting a lawyer involved from the start.

 
Contact BB Law Group PLLC immediately to discuss your legal options if you want to pursue any of these cases.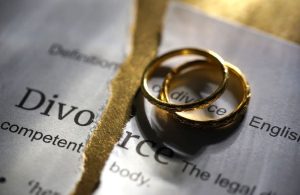 Why Choose BB Law Group PLLC?
You don't need a lawyer to assist you with divorce proceedings or a family dispute. However, it could benefit you greatly to hire one. At BB Law Group PLLC, we are familiar with state laws and procedures. Our legal team has the resources to negotiate for a fair and favorable result. You have rights when faced with legal issues and the ability to fight for what you deserve. 
Your Humble divorce and family law attorney from BB Law Group PLLC will treat you as a priority throughout your entire case. We believe in providing quality representation and assistance to every client that hires us. You can expect personalized services and attention from start to finish of the process. We will remain by your side to help you through this challenging time in your life. 
Contact Us
Whether you want to adopt a child, pursue spousal support, modify a court order, or resolve another legal matter, BB Law Group PLLC will be your advocate and fight for you. Do not hesitate to call us at (832) 534-2589 for a confidential consultation with an aggressive and skilled Humble divorce and family law attorney.