Conroe Divorce and Family Law Attorney
If you require assistance and representation during a divorce, adoption process, child custody battle, or another family matter, call BB Law Group PLLC today. We can review your case, determine the available options to meet your needs, and try to achieve your desired outcome. 
Choosing to dissolve a marriage is a difficult decision for anyone to make. It often creates challenges while determining who keeps the house, where the children should live, and whether one spouse owes the other spousal maintenance. Emotions are typically running high, and disputes can arise that lead to significant burdens. 
At BB Law Group PLLC, our legal team can help you resolve the complications you face during divorce proceedings and additional issues. We understand what's at stake and the importance of protecting your rights and interests. You can depend on us to ease your legal responsibilities by advising your legal options and guiding you through the complicated process. 
Call us at (832) 534-2589 for a confidential consultation with an experienced and knowledgeable Conroe divorce and family law attorney.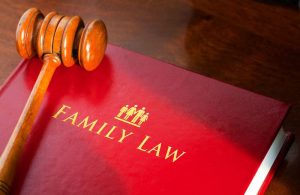 Our Practice Areas
BB Law Group PLLC can handle a range of issues that arise during a divorce, such as: 
Contested divorce

 

Uncontested divorce

 

Military divorce

 

Mediated divorce

 

Simplified divorce

 

Collaborative divorce

 

High net worth/high asset divorce

 
We can also represent clients in various family law matters, including: 
Contact BB Law Group PLLC today to determine if you have a case we can take. 
Fault vs. No-Fault Divorce
Texas law allows the spouse petitioning for divorce to choose whether they seek a fault or no-fault divorce. A no-fault divorce means blame doesn't fall on one person or the other. Both parties agree that they can no longer sustain the marriage. 
During a fault divorce, one spouse typically blames the other for doing something wrong, resulting in the marriage ending. One of the most common reasons for pursuing an at-fault divorce is adultery. You must have proof that your spouse is to blame for the divorce. A court could distribute assets and make decisions based on fault. 
Common Grounds for a Divorce in Texas
You must establish grounds to file for divorce. These grounds are valid reasons for dissolving a marriage. An experienced attorney from BB Law Group PLLC can determine which matches your situation and the appropriate legal strategy to use during your case. 
The seven grounds for divorce include: 
Adultery – Adultery occurs when a person engages in voluntary sexual intercourse with someone who isn't their wife or husband. You must have evidence of the affair to file for divorce on the grounds of adultery.

 

Insupportability – This is a common reason for a no-fault divorce. It means conflict or discord has made the marriage insupportable, preventing a reasonable reconciliation.

 

Abandonment – You can use abandonment for a reason to divorce your spouse if they left for at least one year, intending to abandon you.

 

Cruelty – This means one spouse has treated the other or their children in an abusive or cruel manner, making it impossible for the couple to continue to live together.

 

Living apart – You could file for a divorce if you or your spouse haven't cohabitated for at least three years.

 
Felony conviction – If your spouse has been convicted of a felony offense, served imprisonment, and has not been pardoned during your marriage, you could use this as grounds for divorcing them.

 

Confinement in a mental hospital – The court might grant a divorce if one person has been confined to a private or state mental hospital when the other filed. It is unlikely that their mental state will improve, or if it does, relapse is probable.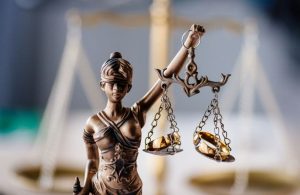 How BB Law Group PLLC Can Help During Your Divorce
When you're going through a divorce, making seemingly simple decisions can seem like an uphill battle. Disputes often arise that you and your spouse must try to resolve. If you can't agree on the terms of your divorce, lawyers and the court must get involved. 
BB Law Group PLLC can represent you during common issue divorcing couples faces, such as: 
Property Division
Texas follows community property laws. That means a couple jointly owns assets acquired during the marriage. The only exception is if you acquired property before getting married or received something as an inheritance, a gift, or through a personal injury settlement, excluding compensation for lost wages. 
The court will divide the property based on a range of factors, such as: 
Whether the asset is considered community or separate property

 

Age of each spouse

 

Duration of the marriage

 

Whether one person has a severe illness

 

Income of each individual

 

Which spouse has primary custody if children are involved

 
The court will also divide any debts a couple has at the time of the divorce based on the specific circumstances. 
Child Custody and Support
If you and your spouse have children, you need to decide who will get custody. Four types of custody arrangements you can seek in Texas are: 
Temporary child custody – This allows one spouse to live with the kids during divorce proceedings.

 

Sole custody – With sole custody, one parent resides with the children and can decide on their healthcare, education, and other needs.

 

Joint custody – This gives both parents the responsibility for the care and decisions in their children's lives.

 

Split custody – If there are multiple children, one parent can live with one kid, and the other parent can live with the other if you decide on a split custody agreement.

 
The spouse not living with the children could be allowed visitation based on the circumstances. Visitation could involve living and spending time with the kids on a specified schedule. That person might also have to pay child support to meet basic needs, such as: 
Food

 

Housing

 

Education

 

Medical insurance

 

Clothing

 
Spousal Support
Texas law refers to spousal support at spousal maintenance. You can only seek financial support from your spouse if you meet specific requirements following the dissolution of the marriage. For example, if you have a disability and can't earn an income, you could receive monthly payments in an amount the court decides. 
Contact BB Law Group PLLC
Do not hesitate to contact BB Law Group PLLC if you're considering a divorce or want to speak with a qualified Conroe divorce and family law attorney regarding your rights in a family dispute. We can meet with you for a confidential consultation to review the details of your case and determine what we can do for you. Call us now at (832) 534-2589.