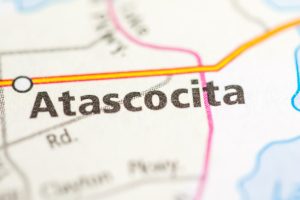 Nobody wants to consider that their relationship is over. But sometimes, couples realize that for whatever reason they can no longer live together. At BB Law Group PLLC, we know that this is a difficult time for families. There are many issues that need to be resolved between the parties. Property division, child custody and visitation, and how assets will be divided are all matters that must be settled.
The Atascocita legal team of BB Law Group PLLC knows that this is an emotional time and will do our best to help you through the legal complexities and reach a resolution in the best interests of all parties. The attorneys are standing by at (832) 534-2589 to provide a consultation about your case and let you know how we can help.
Our Practice Areas
At BB Law Group PLLC, we specialize in family law and divorce. This lets our attorneys focus on the complexities of family law so we can provide the best advice to our clients. We can give you assistance in legal matters including:
Divorce, including high-asset divorce. Although dissolutions involve the division of basic property, such as houses and vehicles, some cases involve large real estate properties, high-value stock portfolios, and other assets requiring careful evaluation so they can be equitably divided.
Alimony and spousal support. Not all spouses are entitled to support, but those who are should be able to obtain their due share. We can help those who need it get the support they're allowed under the law.
Child custody and child support. Texas law has guidelines governing how child support must be paid, but the parties can agree to variations within those guidelines. Child custody is governed by the best interest of the child and must be weighed carefully by the courts. The attorneys of BB Law Group PLLC will work with you and your spouse to ensure all requirements are met and the interests of the child are protected.
Out-of-state orders and geographic restrictions. Texas is a large state and moving in and out of different counties means moving across jurisdictions. Sometimes that requires having custody and support orders amended to allow visitation to continue. We can assist you with making a move across the state or across the country as seamless as possible.
Other matters. Divorce sometimes is less pleasant than we wish it could be. That may mean requesting or enforcing a restraining order or initiating charges for domestic violence. Paternity cases and high-conflict custody cases can become extremely challenging for all parties. We can handle these difficult matters with compassion and tact for you.
About Our Attorney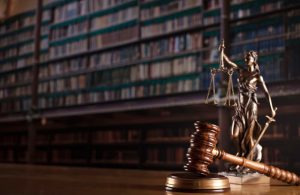 The principal attorney at BB Law Group PLLC is Mr. Bryan J. Bleibdrey. Mr. Bleibdrey began his legal career with a J.D. from Texas Wesleyan University School of Law and time working in a family law practice in Fort Worth.  Mr. Bleibdrey then spent some time as a prosecutor with the Montgomery County District Attorney's Office, before returning to his first passion, family law.
Mr. Bleibdrey oversees a team of attorneys equally skilled in family law. Our goal is to provide our clients with the legal advice and representation that they need for a successful outcome to their family law matters, whether in court or via negotiation.
Mr. Bleibdrey and his team handle each case with a focus on their client's individual needs. Negotiation and an amicable resolution are their foremost goals, but if negotiation breaks down, the attorneys at BB Law Group PLLC are prepared to zealously advocate for their clients and their families in court.
What We Can Do For You
It may seem that you and your spouse don't need an attorney. In a simple or uncontested divorce, where both parties just want to divide their property and walk away, they may believe they don't need to hire an attorney. However, having an experienced attorney can help you through some of the tricky parts of even the simplest divorce.
Paperwork. A divorce entails lots of paperwork. Much of it must be filled out a certain way and filed according to certain deadlines. Your attorney will be able to handle all these details for you, including some you were likely unaware of.
Finances. Even if your intent was simply to divide everything equally, you may have forgotten something. You need to remember that next year's taxes still must be filed according to this year's marital status. Pensions and retirement funds will not be available for many years after the divorce. These details are important, and your attorney will look for them and make sure they are covered in the final decree.
Children. Support, visitation, custody, and travel all become points of contention in a divorce. There are guidelines that must be followed in handling these matters so that the interests of the children are protected and so that the rights of the parents are equitably balanced. Having an attorney keeps you from making errors that are costly, time-consuming, and sometimes impossible to reverse.
Keeping the peace. Divorce is never enjoyable. Sometimes even the most amicable separation becomes heated as emotions rise. Discussions over keepsakes, holidays, and even pets can make a simple divorce complicated. Having an attorney as a buffer can reduce the tension and even help things settle down.
Of course, in more complex cases, an attorney is essential. If you and your spouse have real estate, a business, stock options, or other high-value properties, you should have an attorney assist you with the division. If there have been allegations of abuse or domestic violence, the parties should consider having separate attorneys, and only communicating via their lawyers.
Contact Us
Whatever your family law matter, the Atascocita family law and divorce attorneys of BB Law Group PLLC are here to help. We have experience in the intricacies of divorce and understand that this is a trying time for you and your family. We are here to help you get through this with a minimum of difficulty and with the best outcome for you and for all parties.
Contact BB Law Group PLLC today at (832) 534-2589 for a consultation on your case. We are standing by for a confidential discussion of your case today.