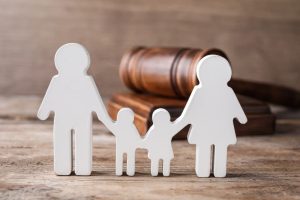 Are you facing the possibility of a divorce or other family dispute, or have you already found yourself in the middle of a serious family law matter? When you need help, a Magnolia family law lawyer can fight for your interests. Attorney Bryan Bleibdrey has represented numerous families and helped them obtain favorable results in cases involving divorce, support, custody, or adoption. Bryan holds himself and his team at BB Law Group PLLC to the highest ethical standards, striving to offer each client caring service and detailed, tailored legal representation.
If you have a family law matter, reach out to a Magnolia family lawyer from BB Law Group PLLC for an initial case evaluation. We can discuss your case and how our firm can assist you with protecting your family while getting the outcome you want and deserve.
Why Choose BB Law Group PLLC to Help You with Your Family Law Matter?
The team of BB Law Group PLLC knows that any couple or family may end up in a dispute that will radically alter their relationship. This may mean separation, divorce, or changes to child custody and financial support. We understand how difficult these decisions can be for couples and families. You deserve knowledgeable, clear-headed legal advice to help guide you through the process of resolving your family law matter as efficiently as possible.
Attorney Bryan J. Bleibdrey and the team at BB Law Group PLLC have extensive experience assisting clients and families through complicated legal matters or disputes. With our firm in your corner, you'll benefit from our thorough understanding of the laws governing your legal rights. We also understand the emotional implications and consequences that can arise from a divorce or other family law matter and will support you during this troubling time. Bryan provides zealous advocacy both at the negotiating table and in court to secure a fair and favorable resolution for you.
Cases Our Magnolia Family Law Lawyers Handle
The legal team of BB Law Group PLLC can provide skilled legal assistance in cases involving:
Types of Divorce Cases We Can Help With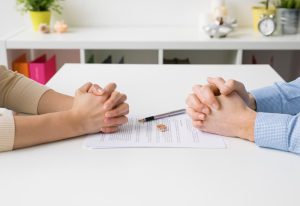 Our Magnolia family lawyer, Bryan Bleibdrey, has been representing clients in divorce proceedings for years. Our legal team at BB Law Group PLLC has handled all kinds of divorce actions, knowing what it takes to develop and pursue an effective case strategy. Our firm has the experience and resources to assist you with divorce cases such as:
Reach out to our office today to learn more about the different types of divorce available under Texas law. Let's talk about which may be best for your goals and needs.
How Our Magnolia Family Law Lawyers Will Help
Divorce and other family law matters can be complex endeavors. In addition to needing to navigate complicated laws, you must also deal with the emotional difficulties that come with the fact that your case involves not only your future but the future of your children and loved ones. An experienced attorney can help guide you through your divorce or family law case, ensuring that you understand your legal options and what steps you will need to take during and after your case. Having a seasoned litigator in your corner may make all the difference in the outcome of your family law matter.
At BB Law Group PLLC, we understand the anxiety and stress that you might be experiencing as you face the prospect of a divorce or other family law dispute. We know that during this difficult time, you need compassionate, personalized legal representation. That's why our legal team strives to work closely with you throughout your case. We take the time to get to know you and understand your concerns, needs, and goals. We thoroughly review every aspect of your case to identify strategies that can help you pursue your preferred results. When you are represented by our firm, you will always know what is going on in your case and feel like you are in control of its outcome.
Frequently Asked Questions
Clients who reach out to our firm commonly have questions, such as:
How much does it cost to get divorced?
Estimating how much you might spend on your divorce can be difficult. Factors that affect the cost of a divorce include how long your divorce takes and which legal counsel you hire to represent you. The longer your divorce takes, the more time your attorney will need to spend on your case. For that reason, you will need to have a conversation with your attorney about your financial situation and the projected expenses, so that your attorney can help ensure that your divorce does not exceed your financial means.
Do I need to cite a reason or fault for my divorce?
No. In Texas, you may pursue a "no-fault" divorce, which means you and your spouse are not required to cite a reason for your divorce or claim that one of you is at "fault" for the dissolution of your marriage. At BB Law Group PLLC, we can assist you whether you are seeking a divorce simply due to "irreconcilable differences," or because of your spouse's infidelity, or because of more serious issues like physical, sexual, or emotional abuse.
Should I hire an attorney if my spouse and I agree on all the issues in our divorce?
Even if you and your spouse have an uncontested divorce, you should still be represented by an attorney. Your lawyer can answer any questions that you may have during your settlement negotiations with your spouse or during the divorce process. Your attorney can also make sure that your settlement fairly serves your goals and interests.
Contact BB Law Group PLLC to See What Our Magnolia Family Law Lawyer Can Do for You
Don't put off speaking to an attorney about your family law issue. Call BB Law Group PLLC at (832) 534-2589 for a no-obligation. Let's review your legal options for pursuing your rights.