Woodlands Lawyers for Sole Physical Custody
Divorce is a difficult and emotional process, especially when children are involved. While you are attempting to explain why Mommy and Daddy are no longer together, you are also grappling with complicated feelings about where the children should live, who should make decisions about their care, and how can you remain an active part of your children's lives. Finding the answers to these questions may not be easy and can be downright complicated if you and your spouse do not see eye to eye.
At BB Law Group PLLC, our skilled child custody attorneys understand what a difficult time this is for you and your family. We know you want to talk with someone who understands the law, but we also know that you may need a little extra compassion throughout the divorce process. Our team will aggressively fight to protect your rights and the rights of your children while making the process as stress-free as possible for you and your family.
Nothing is more painful than the thought of losing your child. Do not settle for a custody arrangement that makes you feel uncomfortable. You deserve to be a part of your child's life, and we want to help you take an active part in raising your loved one. If you have questions or concerns about the divorce process and the custody arrangements for your child or children, contact BB Law Group PLLC at (832) 534-2589. We can discuss your options and talk about why seeking sole physical custody of your child may be the best avenue for you.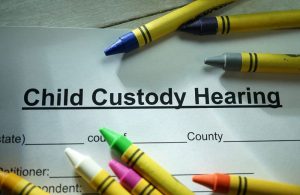 What is Sole Physical Custody?
Child custody in Texas can be complicated. Several different terms sound the same, yet they refer to completely different legal concepts. These concepts can make understanding the custody process somewhat confusing. Often, custody of a child is either granted to one parent, sole custody, or both parents, joint custody. However, sole legal custody and sole physical custody are two very different things.
Sole physical custody of a child means that one parent provides the child with their primary residence. The child will live under the roof of one parent, while visitation rights may be granted to the non-custodial parent. Sole physical custody does not automatically mean that the parent with who the child lives also have sole legal custody. A parent who has been granted sole physical custody may still have to share important decision-making with their ex-spouse.
Only sole legal custody, sometimes also referred to as sole managing conservatorship in Texas, will allow one parent to make medical, educational, and other decisions for the child without consultation with the other parent.
How Do Courts Decide Custody?
Texas courts decide custody cases based on what they consider to be the best interests of the child. In many situations, the courts recognize that children need healthy relationships with both parents to thrive. Therefore, many courts prefer to award joint custody to both parents when possible. When it comes to deciding between sole physical and joint physical custody between parents, the courts will often consider the following:
Each parent's living arrangements
Stability of each parent's home
The proximity of each home to the child's school, community, and other institutions
Each parent's ability to provide for the child
The impact of changing a child's status quo or daily routine
Depending on the child's age, the child's personal preference
In situations where a parent is seeking both sole physical and sole legal custody of a child, the court may also consider:
In cases where sole physical custody has been granted to one parent, the other parent may be obligated to provide some form of child support. This child support is supposed to help maintain the child's standard of living.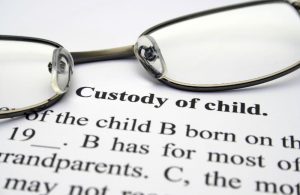 Why Do I Need an Attorney?
Child custody cases can become very complicated, especially when spouses have different ideas on what is best for the child. An experienced Woodlands attorney has the skills and the resources necessary to evaluate your situation and gather information and evidence that may be useful to your case. To be granted sole physical custody of a child, you will need to demonstrate to the court because your home is the best fit for keeping your child healthy and happy. An attorney with BB Law Group PLLC understands what information the court is looking for and can help you build a strong case with the best chance possible at securing sole physical custody of your precious child.
If you need help getting custody of your child, consider our track record. At BB Law Group PLLC we only focus on family law, which means our team is dedicated to helping families and has extensive experience handling divorce and custody cases. We review each situation on a case-by-case basis allowing us to personalize our style and customize a plan based on your unique circumstances. If you want to seek sole physical custody of your child, don't delay, talk to a skilled attorney with BB Law Group PLLC as soon as possible.
Let Us Help You, Contact BB Law Group PLLC Today
We know that divorce can be a painful process for everyone involved. For many parents, it is heartbreaking to think that they may not be able to have full custody of their precious loved ones. Before you accept the terms of a custody agreement that you are not comfortable with, consult with an experienced Woodlands family law attorney at BB Law Group PLLC.
At BB Law Group PLLC, we can assess your situation and give you the best chance possible at arriving at a fair custody arrangement. Don't let your child grow up without you in their lives, get in touch with our skilled child custody and visitation attorneys today by calling (832) 534-2589. We can outline your custody options and help you seek sole physical custody of your child. Contact us now to get started.