The Woodlands High Conflict Custody Attorney for Parental Alienation
If your ex is engaging in parental alienation during a child custody case, contact BB Law Group PLLC immediately to learn about your legal options. We can help you fight to protect your parental rights and your child's interests.
Parental alienation syndrome (PAS) involves a child's exposure to one parent's efforts to demean the other. Your ex might tell your child negative things about you to improve their chance of winning custody. However, the courts can view parental alienation as detrimental to your child's well-being. You might gain custody of your child if you can prove what happened.
Call BB Law Group PLLC at (832) 534-2589 for a confidential consultation with an experienced Woodlands high-conflict custody lawyer to discuss your case.
Understanding Parental Alienation in Child Custody Cases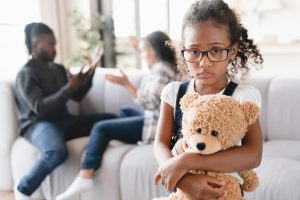 Parental alienation is one parent's attempt at ruining their child's relationship with the other parent. They might make their ex out to be the villain in the divorce and say negative things to get their child to adopt similar views and opinions of their other parent.
Sometimes, divorcing spouses don't intentionally disparage each other. Rude remarks can fly out of their mouths in moments of stress or anger. However, there are circumstances when someone purposely exposes their child to this situation to foster a closer relationship and emotionally distance them from their ex.
Although parental alienation might seem effective in gaining the upper hand in a child custody battle, the courts often consider it destructive behavior. It can destroy the parent-child relationship and cause significant social and emotional problems lasting into adulthood.
Common Signs of Parental Alienation 
If you think your ex is attempting to alienate your son or daughter from you, knowing the warning signs can help you build a case against them. You should look for common signs, such as:
Your ex excluding you from or depriving you of vital information about your child's medical, social, and educational activities
Your ex interfering with the visitation schedule or preventing you from seeing your child
Your child suddenly changing their ideals and values to align with your ex's
Your child's lack of interest in spending time with you despite the close relationship you had with them before the divorce
Your ex making important decisions about your child without consulting you first
Your child mimicking your ex's speech patterns or making the same disparaging comments about you
Your ex telling your child lies about the marriage or the reason for the divorce
Your ex defying your supervision and authority over your child
Your child stopping all forms of communication without reason
Your child exhibiting aggression or hatred toward you
How to Prove Parental Alienation 
Proving parental alienation is challenging. Under many circumstances, the courts view allegations as hearsay. Typically evidence isn't readily available. However, you might demonstrate your ex's efforts at damaging your relationship with your child by providing evidence, such as:
Electronic communications – You can show emails, text messages, and other electronic forms of communication. The conversations you and your ex have might get ugly. However, examples of their treatment of you can establish a pattern. You can also provide evidence of your ex speaking poorly about you in electronic communications with your child.
Witnesses – Write a list of potential witnesses to help with your case. A family member, friend, coworker, or another party might have heard your ex's words about you. They can write a statement you can present as evidence to the judge or testify in court proceedings.
Interview with your child – The judge can interview your son or daughter if they're at least 12 years old. The judge can ask your child who they prefer to live with and carefully evaluate family life during the conversation.
Notes – You should take detailed notes of every interaction with your ex, child, and others involved in the situation. Describe how your ex treats your child around you and how they treat you when your child is present. You can also list dates your ex refused to let you see your child despite a visitation agreement.
Counselor evaluations – You can bring in a counselor to evaluate the situation and offer their opinion about the circumstances. They might notice signs of parental alienation while speaking to your child or observing their behavior.
Factors Contributing to a Child Custody Order 
In Texas, the public policy in child custody cases is to:
Ensure a child has frequent and continuing contact with parents showing an ability to act in their child's best interest;
Provide a stable, nonviolent, and safe environment for the child; and
Encourage parents to share the duties and rights of raising their child after divorce or separation.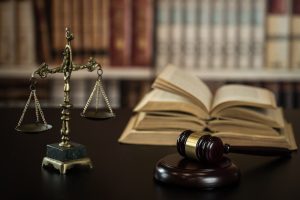 The courts consider the child's best interest while deciding on child custody cases. Judges can use multiple factors to determine their ruling, such as:
Each parent's parental abilities
The child's desires
Each parent's plan for their child
The child's immediate and future emotional and physical needs
Available programs to assist parents wanting to promote their child's best interests
The immediate and future physical and emotional danger faced by the child
The stability of the child's home or proposed home
Failures to act or actions indicating either parent doesn't have an appropriate parent-child relationship
Either parent's excuse for their failures to act or actions
Although the child can express their living preference, it is not legally binding, especially in parental alienation cases. Since one parent aims to ruin their child's relationship with the other, allowing the child's input in a high-conflict custody case is unfair. The response is often biased and based on a parent's brainwashing or manipulation techniques.
Seek Help with Your Custody Case from a Dedicated High Conflict Custody Attorney for Parental Alienation 
If you believe your ex is trying to alienate your child from you, do not hesitate to contact BB Law Group PLLC. Our team will advise you of your rights and the steps you must take to establish a continuing relationship with your child. You can count on us to fight by your side until the end. Call BB Law Group PLLC at (832) 534-2589 for a confidential consultation today.
Related Posts: